Ore Valley Housing Association is delighted to launch a new sustainable transport project offering free access to electric bikes - Ore Vall-E–Bikes.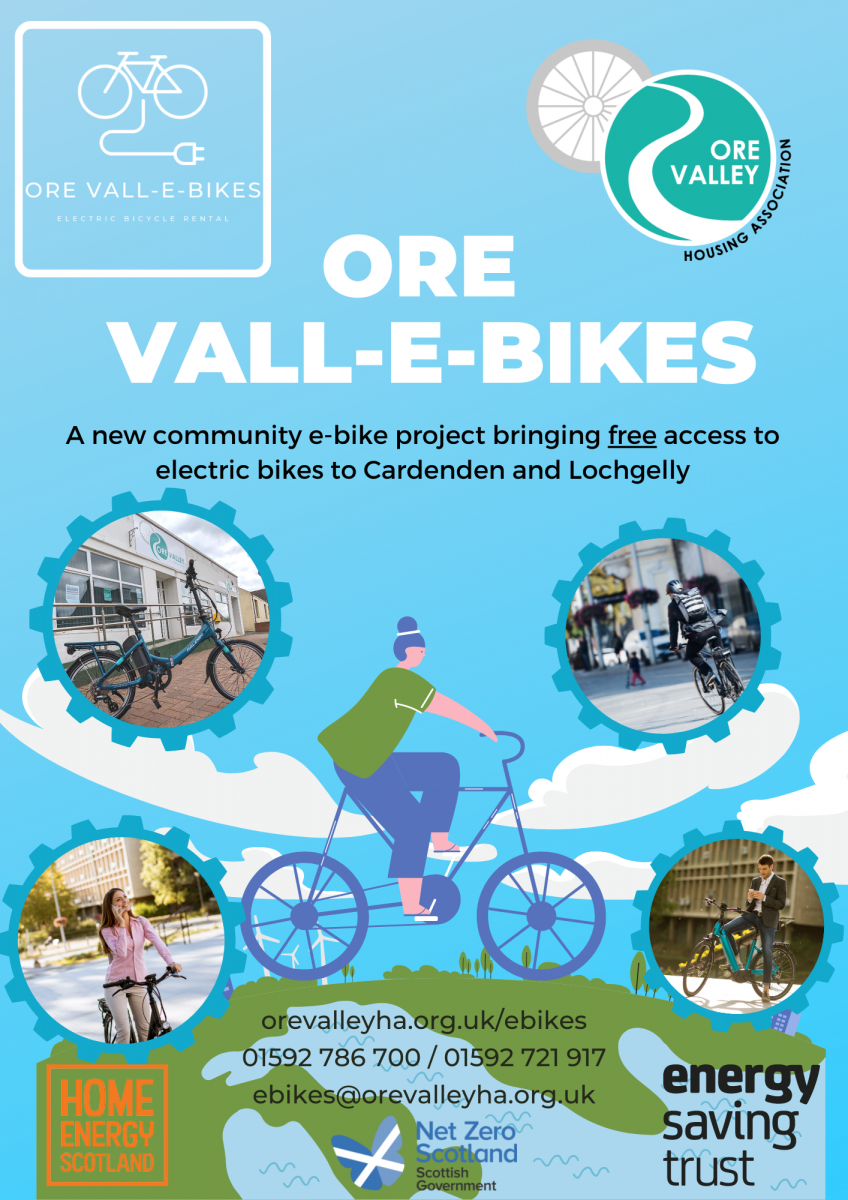 Ore Vall-E-Bikes offers free use of one of four electric bicycles to any local tenant or resident interested in using them. The project is designed to support the wider adoption of more sustainable transport, encouraging people to leave the car behind and enjoy a low-carbon, zero emission alternative.
Our bikes are Raleigh Evo urban electric bikes which can be borrowed for any duration up to three weeks. The bikes can cover up to 30 miles on a single charge and can be folded to allow for ease of transport and storage, such as when boarding a train or bus. They only take up to 3 hours to recharge from empty using a regular mains socket and the batteries are removable allowing for convenient charging when not on the road.
All equipment is provided including:
Electric bike and battery
Battery charger
Helmet (various sizes available)
High visibility vest (various sizes available)
Integrated front and rear LED lights
Cycling computer
Mobile phone holder
Bike lock and key
Clear cycling glasses
Puncture repair kit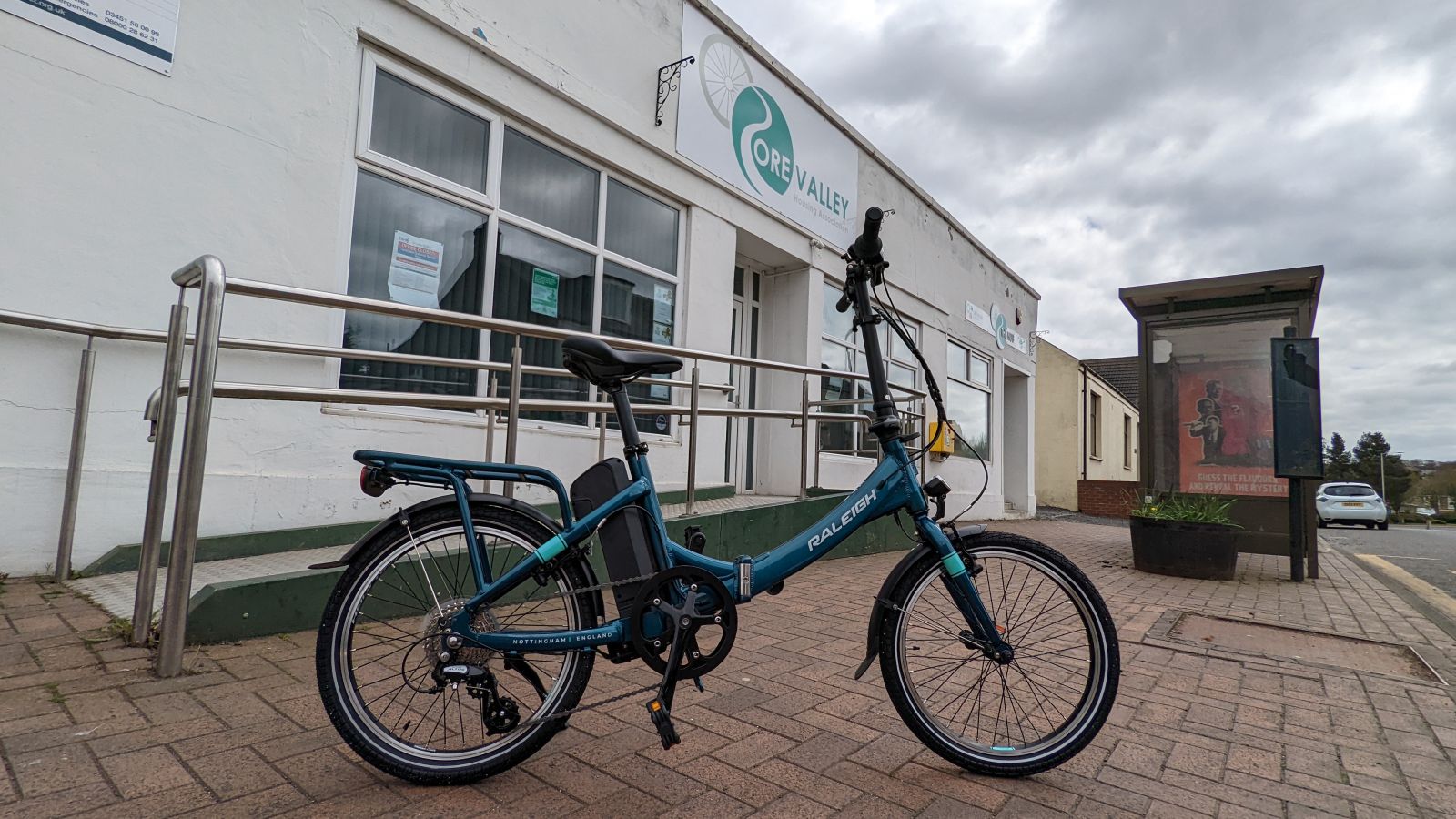 To access the bikes, you will need to register. You will need to complete a short form and provide details of two forms of identity at registration.
Bike reservations can be made via the following links:
Telephone - 01592 721 917 / 01592 786 700
Email - ebikes@orevalleyha.org.uk
Online - Contact Us Form
Ore Vall-E-Bikes Terms and Conditions