Mid Market Rent
Ore Valley Housing Association offers a number of properties on a mid-market rental basis.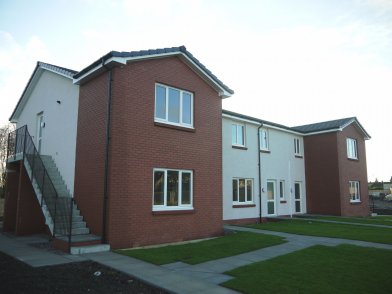 Mid Market Rent
Mid-market renting aims to help people who may have difficulty accessing social rented housing or buying their own home still gain access to a property. Rent can be lower than the private rented sector, but higher than social housing.

Benefits include:
Good quality homes which have been recently built.
Range of accommodation sizes available to suit the needs of all.
Access to support services offered by the provider such as a registered social landlord like Ore Valley HA.
Where are our Mid-Market Rental properties?
Ore Valley operates a number of properties across Fife based in the following locations:
Quality Street, Dysart
Rosewell Drive, Lochore
Cloanden Place, Kirkcaldy
Seafar Drive, Kelty
Application:
Applications open for properties when they become available to rent. This page will be updated to reflect any availability.
Ore Valley Housing Association will assess all applications and the criteria for acceptance can be flexible.
Further information:
Contact us on ovha@orevalleyha.org.uk or via 01592 721 917