Weavers Row
Ore Valley is pleased to welcome the first tenants to our latest development in Lochgelly.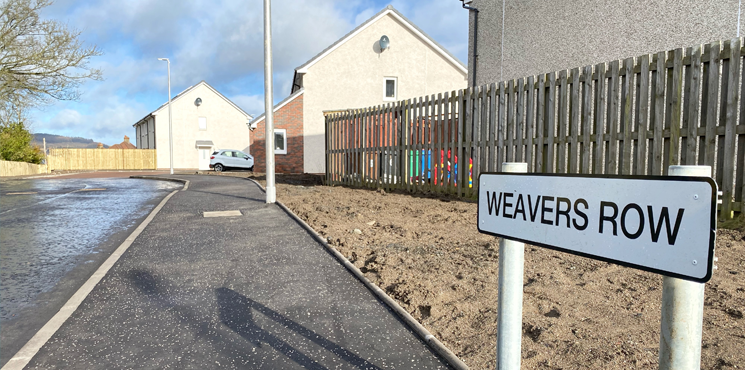 12 Mar 2021
Community and Neighbourhood
The new properties in Weavers Row, Lochgelly were developed partnership between OVHA, Fife Housing Alliance and Richard Street builders.

The project is being completed in two phases, bringing a total of 27 much needed new homes in the Lochgelly area. Phase 1 consists of 8 two bedroom flats and 4 two bedroom bungalows and phase 2 will consist of 6 two bedroom flats and 9 two bedroom bungalows.
The first phase was completed on 15th February and the first tenants have already settled in to their new homes, the second phase is expected to be complete in April.
Ore Valley CEO, Andrew Saunders said 'It is always very exciting to complete new homes, that is especially true here, given that we have been trying to develop this site since 2001. We are grateful to all of our partners who have supported us to deliver these high quality properties. The most important thing now is to wish our new tenants a long and happy and healthy stay in their new home'