Services / COVID-19 Protection Levels
As we move down the Scottish Government Covid-19 Protection Levels, what does this mean for the delivery of our services?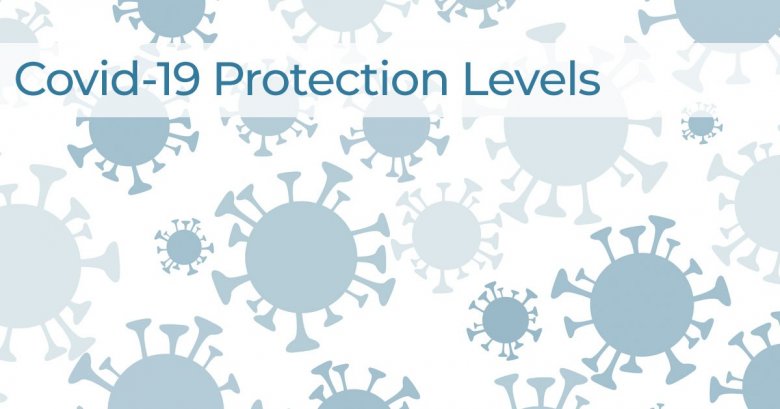 14 May 2021
Useful Information
There are 5 Covid-19 Protection Levels (0-4)
Our local authority area is currently at level 3 but if the spread of the virus is still under control, it is expected that the Scottish Government will move the Fife area, along with the rest of Scotland, to the lower protection levels on the following dates:
17 May - Level 2
7 June - Level 1
June (late) - Level 0
What this means for the delivery of our services is summarised below, with updates and further information about Covid-19 protection levels also available from gov.scot/coronavirus-covid-19
Tradespeople, home repairs and working in someone else's home
Level 3 to 0
As outlined in the Coronavirus (COVID-19): local protection levels guidance, for levels 0 to 3, tradespeople can continue to work in other people's homes, providing they follow guidance on working safely.
This means that you can continue to report emergency and non emergency repairs by contacting us on 01592 721 917 or by using our online My Home service
Please note as we return to delivering more non-essential services we will continue to give priority to the following essential services:
to carry out utility (electricity, gas and water) safety checks, repairs, maintenance and installations
to carry out repairs and maintenance that would otherwise threaten the household's health and safety
to carry out a house inspection to support a home move or mutual exchange
Services to our tenants such as repairs, voids processing, allocations and lettings, dealing with anti-social behaviour, tenancy sustainment and homelessness prevention work are all essential services. We will continue to deliver these services throughout the pandemic, in line with public health advice, and the team at Ore Valley will continue to follow the relevant guidance to ensure infection prevention and control measures are in place.
This means that although our offices still remain closed to the public we are continuing to provide essential services, and will continue to do so even if we return to level 4 restrictions.
Working from Home / Public Services
One of the biggest changes to our service is the continued closure of our offices.
Scottish Government guidance remains in place that even as we move through Level 2, 1 and 0 people should work from home where possible. 'By law, employers must take all reasonable steps to minimise the risk of the incidence and spread of coronavirus. Supporting employees to work from home where possible is an important part of that.'
This approach needs to be balanced with our duty to provide essential services for our tenants that are easy to use, and easy to access.
Level 3 - restrictions currently provide that public services should be delivered online where possible, with face-to-face services to continue where this is essential. Ore Valley is delivering our service with staff largely working from home, with tenants and other services users being able to contact us by telephone or online. Where there is a need for a face-to-face service we have been able to deliver this by offering tenants and other service users an office appointment, with the relevant guidance being followed to ensure that infection prevention and control measures are in place.
Level 2 to 0 - As we move into Level 2 and Level 1 we will be carrying out a full covid-19 risk assessment for staff and customers to identify the essential services that can be delivered safely from our office so that tenants and other service users can make an appointment to attend our office.
Although our offices will remain closed to the public for walk-in services until we at least reach level 0, we are planning to reopen our office for some essential appointments if these cannot be delivered to you over the phone or online.

Examples of essential services include:
Rent arrears or debt advice to prevent homelessness
Tenancy support to prevent homelessness
Urgent repairs
Housing advice relating to domestic abuse
Medical adaptation requests
Serious anti-social behaviour – for example threats of violence, assaults, drug-dealing, serious harassment and racial harassment
If you need to make an appointment for an essential service, you can do so by calling us on 01592 721917. When you contact us a member of our team will assess whether an office appointment is required and will book a time slot for you. Before you attend an office appointment you will be asked some questions to confirm if you or another member of your household have any Covid-19 symptoms, and you will be asked to reschedule your appointment if you or another member of your household develop any symptoms prior to your visit.
When you attend our office you will be required to follow the physical distancing and hygiene requirements that we have in place.
Level 0 and beyond - When we reach level 0 we will be carrying out a further review of our arrangements for reopening our office in Cardenden for walk-in services, and as part of this process we will be surveying all our tenant so that your can inform how we can best deliver our services in a way that is easy for you to use and access, whether that be face to face, over the phone or online using virtual platforms such as Near Me.
Services to Tenants in their home
Level 2 to 0 - In addition to home visits for repairs and maintenance there may be occasions when we will need to visit you in your home to deliver an essential service similar to those outlined for office appointments. Prior to making or arranging a home visit we will speak to you to discuss if a home visit is required, and we will discuss with you whether there is another way we can deliver the service either remotely or at an alternative outdoor location.
Prior to recommencing home visits for essential services we will be issuing written guidance to all tenants on what can and cannot be expected during a home visits, including the requirements for physical distancing, hygiene and any other new protocols which may need to be followed, this will include the following:
Advise tenants that a two metre distance is kept from those working, if possible
Advise tenants to follow all hygiene advice during the visit (e.g. washing hands and coughing or sneezing into elbow)
Advise tenants to leave all internal doors open to minimise contact with door handles
Advise tenants that in an emergency, for example, an accident, fire, or break-in, people do not have to stay 2m apart if it would be unsafe
Advise tenants that all staff/ external contractors have been fully trained on the new protocols
Advise tenants that appropriate risk assessments have been completed for staff who will have been approved to carry out home visits
Where an in-home visit is required, prior to the visit we will discuss with you the working environment and the type of work that is being planned, we will confirm the numbers who will be present and agree how long the visit will take.
When booking appointments, we will remind tenants of the new protocols to make sure they understand any written guidance issued.
Further announcements about how to access our services as we move through the various protection levels will be updated on our website and Facebook page.