Integrated Smoke Alarms
We will be resuming the smoke alarm installation project from the middle of August....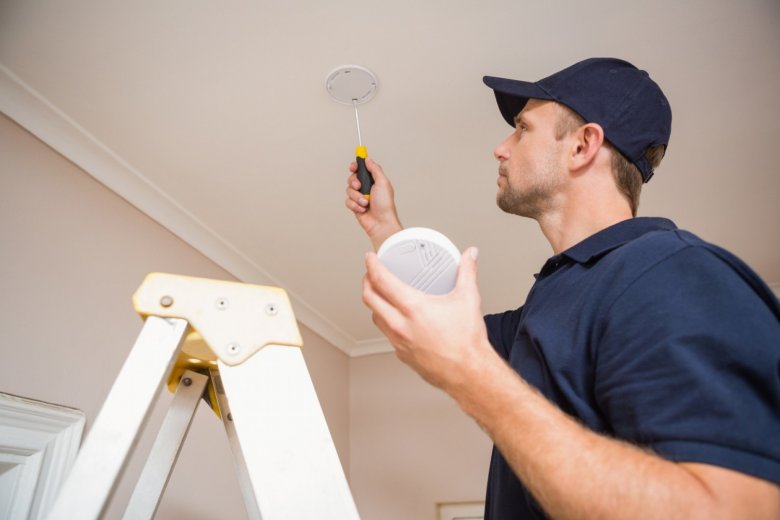 Earlier this year we wrote to all of our tenants who would be included in a mandatory programme to upgrade the fire detection system in their homes which was intended to begin in April. The programme had to be put on hold due to the Covid-19 emergency. In accordance with Government guidelines, we are now in a position to begin this programme again.
Last year the Scottish Government passed regulations which are applicable to every home in Scotland whether rented from a Housing Association, Council or privately owned.
The regulations make it the legal responsibility of the homeowner to provide a fire detection system, which includes smoke detectors in every circulation space - halls, landings and living room. A heat detector in the kitchen must also be provided. In addition, all of the alarms must be interlinked so that when the first alarm is activated all of the alarms will sound.
In order to comply with the regulations, which are designed to enhance your safety within the home, we need to check and if necessary extend or replace the existing fire detection system in your home by February 2021.
The contractor appointed to carry out this contract, RB Grant Electrical, are hoping to be in a position to begin working again sometime from week beginning the 10th August. If you are included in the programme, RB Grant will contact you by letter nearer the time. The letter will provide you with an appointment date and time. If the appointment is not suitable, please let RB Grant know as soon as possible and they will be happy to reschedule to a more convenient time.
Compliance with these regulations is a mandatory legal requirement and you do not have the opportunity to opt out of having this work completed. If you have any queries in relation to this work please contact me on 01592 723800 to discuss.