Have you registered for My Home yet?
Register before 31st January for the chance to win one of three £50 Co-op Gift Cards!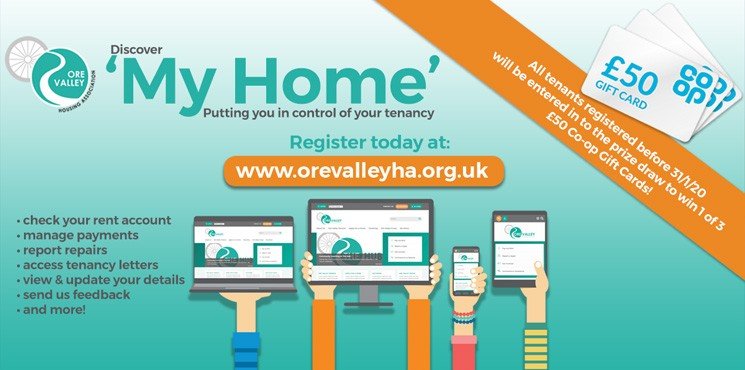 12 Dec 2019
Useful Information
We've had a great response to My Home so far with around 15% of our tenants registered. We held a prize draw for 3 x £50 Co-op Gift Cards for all tenants registered by 31st October and the winners were Kelly Ness, Kerry Storrar and Maurice & Brenda King.
Congratulations to our three winners and don't worry if you missed out on registering in time for the prize draw, we've decided to run another draw for all tenants that register before 31st January 2020!
Registration is easy, just click the 'My Home' button at the top of this page and then fill in your details. You'll then receive a welcome email with a link to confirm your account and set your password.
Don't have internet access? Don't let that stop you, why not visit our Cardenden office and use our community computers?
Not sure about the process on how to register? No problem, we can talk you through this, or better still let us do it for you by giving us a call on 01592 721 917.