Discover 'My Home'
Your digital tenant account where you can manage your tenancy, rent, repairs and more!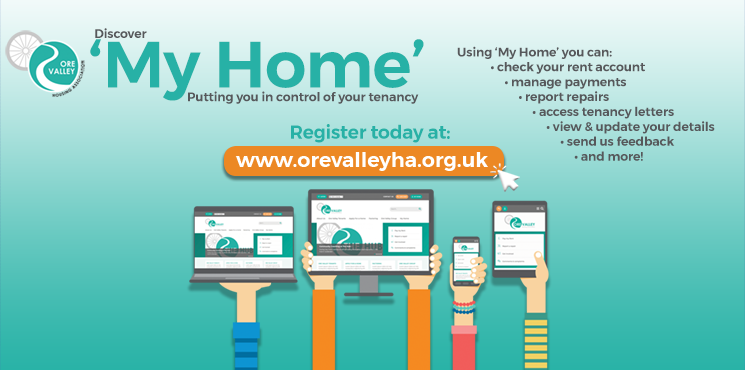 9 Aug 2019
Useful Information
Registration for 'My Home' is now open, so if you're an Ore Valley tenant you can register now and benefit from easy access to your tenancy services 24 hours a day, 365 days a year.

Registration is easy, just click the 'My Home' button (either

on a computer or

on a mobile phone or tablet) and fill in your details. You'll then receive a welcome email with a link to confirm your account and set your password.

My Home is fully integrated into our new website and is designed to make life easier for Ore Valley tenants by being an online, one-stop place to organise and access all tenancy related services. If you have any issues with creating your My Home account or any questions about My Home then please contact us, we're here to help.

We are also hosting a drop-in demo day on Thursday 15th August at The Hub (opposite our Cardenden office) where you can pop in and ask any questions or get help to get started with your My Home account.