Bowhill Miners Institute
The redevelopment of the Bowhill Miners Institute into flats continues to gather pace.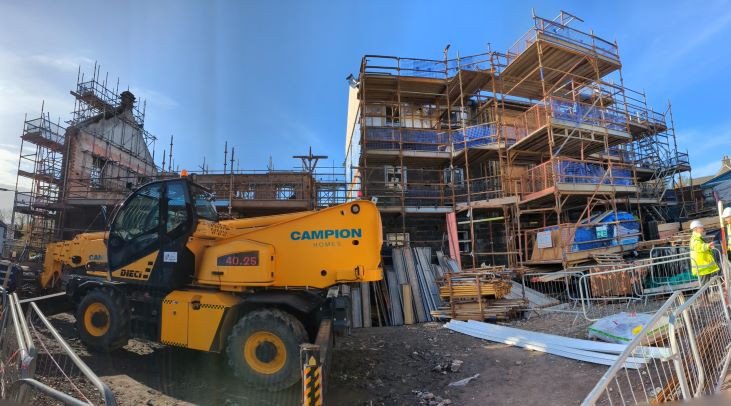 Our redevelopment of the former Bowhill Miners Institute building into one and two bedroom flats continues at pace thanks to sterling work from our partners at Campion Homes and Kingdom Housing Association.
The properties are really starting to look like homes and some major next steps begin soon on the original building's core that will allow the final construction to accelerate....despite a very compact site!
Further details on progress will be published in the coming weeks..
..